Libraries across Europe host a variety of digital activities bringing digital making and creativity into their community. For example, the San Giorgio Library organises digital camps led by YouLab Pistoia in Italy. These are one-day camps for youths aged 6 to 14 aiming to give them a space to experiment and get comfortable with new technologies all while making new friends at the library. For many, this helps them overcome any fear or apprehension they may have towards new technologies in a fun and interactive way.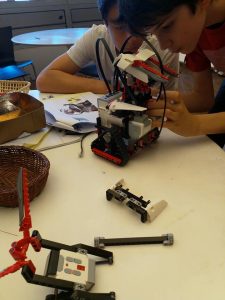 Another great example of digital skills in libraries is Stockton-On-Tees, one of the Stockton Borough Libraries. They developed and delivered sessions covering topics such as digital skills, online safety, and computer science subjects such as coding. Over 200 people attended their sessions with many not being library users. Needless to say, many were pleasantly surprised that their library could offer so much to them and their families. With the success of these initial sessions, the staff at Stockton-On-Tees decided to run a series of coding sessions to commemorate 100 years of women's suffrage in the UK and address gender inequality in STEM education.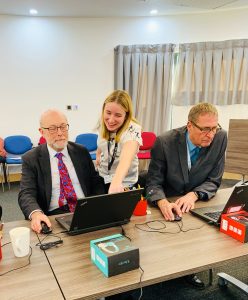 Through activities like this, libraries bring digital making and digital skills to their communities in a non-formal, attainable, and relatable way. In doing so, libraries lower the barrier to entry to acquiring new digital skills and create an encouraging learning environment for different groups. Additionally, library professionals find these initiatives to be a good challenge to step outside of their comfort zone and deliver new, fresh ideas and make a positive, long-lasting impact in their community. However, it is important for librarians to reflect on how they are employing digital technologies for themselves and their community and ensure that they are using these to the fullest. This will help deliver even more impactful and meaningful activities that foster lifelong learning and robust communities.